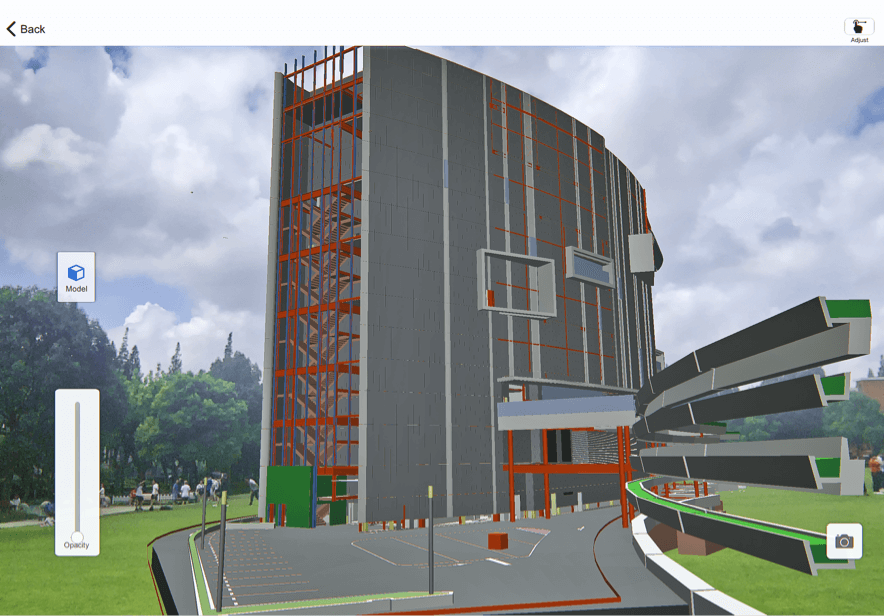 Free AR display software | Onesight® BIM+AR Design Assistant
Supports 3D models created by Revit, 3dsMax, SU, CAD and other modeling tools, self-uploading, automatic processing, and easy access to your AR design display results in 15 minutes. Used for case promotion, project site report, real environment renderings, etc. Combine the environment rendering effects that come with the software to create AR works that only belong to you.
Head-mounted MR glasses | Onesight® MR HoloLens Construction Assistant
Based on Microsoft's latest HoloLens 2nd generation MR glasses, combined with the rapid development and deployment framework developed by Onesight Technology, the customized delivery of marketing sandbox interactive content can be achieved in as fast as 3 days. The true 3D scene experience can free your hands, bring more efficient visualization guidance, and also provide innovative visualization and experience tools for various displays.
AR display on physical model | Customized interactive sand table application
On the basis of the physical sand table in the exhibition hall, the AR sand table interactive experience is the leading. AR technology can combine physical sand table, TV screen and other methods to display customized contents including architecture, technology and business informations. Break the boundary between virtuality and reality, allowing visitors to interact with the sand table; going beyond traditional methods, bringing new sensory effects to visitors, and conveying the theme and content of the sand table more comprehensively and efficiently.
Get the solution