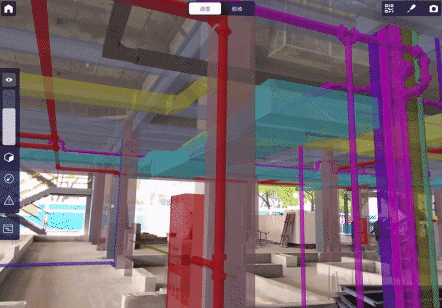 Construction clarification | Intuitive and comprehensive on-site communication tool
By QR code positioning or two-point positioning, the BIM model is positioned and superimposed in the actual architectural space to clarify the construction details on site.
How it works
Inspection and acceptance | Reliable and efficient quality management tool
Check the construction quality by visually comparing superimposed BIM model with the site situation. With the issue management feature, the results can be shared with corresponding users through notifications, and realize the flow from creation, notification, review to resolve.
How it works
Progress control | Schedule visualization
Compare the schedule-linked BIM model with the actual on-site progress, report the field construction status (under construction or completed), and keep the construction on track through data monitoring and notifications.
Remote supervision | Real-time video stream with BIM model overlay
Combined with cameras on the project site, managers and construction personnel can easily understand the construction status on site without having to go to the site, assisting in remote supervision and progress comparison.